My 29th birthday, celebrated at one of my favorite places "Vicky cristina" at sunset with my wonderful friends last week. Thanks to all these wonderful people for an unforgettable night, I feel so lucky to be surrounded by friends like this.
For you who are also a part of my life, maybe virtually but this doesn't make it less important, here is a recap in photos of the night 

A particular thanks to Noa for the photos, and to Lena for organizing this! I had the best night ever, and to top it off, the next morning I received a great present from my bff Itai , a video for my birthday! you can watch it here: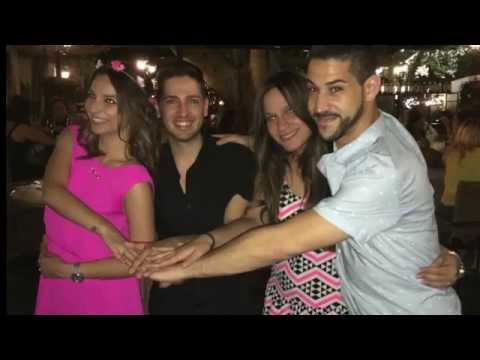 Photography by Noa Zvi for streetchicgeek.com
Thanks for reading!
xoxo, Chen
* Dress - Topshop (was a playsuit that I made into a dress) * Shoes - Stradivarius * Flower crown - H&M *